Everybody wants to flaunt their summer body look. Summer means less clothing and more skin display. Who doesn't love a perfectly tanned beach body? Today, people prefer to get Full Body Tanning to avoid looking like a pale-skinned human. It is a new generation, and people prefer fake tan than baking their skin for real. There are plenty of spray tan products available in the market. Moreover, there are many other ways to get your skin tanned at home that can be effective. However, it has a risk of turning your skin orange, leading to a fake look.
Spray Full Body Tanning is one of the preferable methods used by Americans. A spray tan can hardly last for about a week or so. But if you look after it, then it can last for more than a week. We have listed seven tan spray tips you need to remember before hopping in a spray tan booth.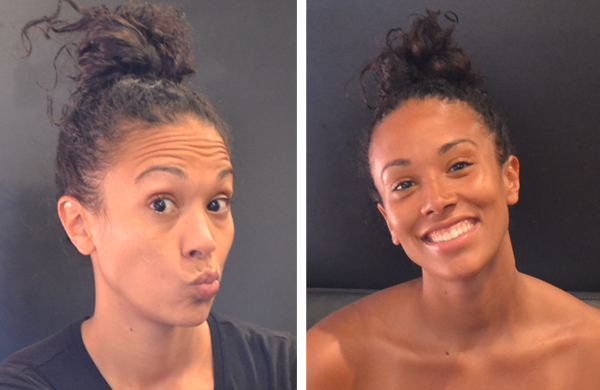 Shower and exfoliate before you tan
In Full Body Tanning, make sure to use a good body scrub to exfoliate your skin. Remove dry, flaky, and dead skin from head to toe. Exfoliation helps smooth application of the tan on your skin. Plus, it looks even and gives excellent results.
Apply lotion every day
Keeping your skin hydrated before and after the application is essential. If you want to preserve your tanned body for a longer time, then apply lotion daily. Hydration will make your tanned skin softer and nourished after skin tanning.
Pat, don't rub, your skin dry
Avoid rubbing your skin with a towel or any scrubber. If you want to preserve your newly tanned body, then pat dry your skin after getting out of the shower. Moreover, avoid using coarse washcloths or loofahs to maintain its longevity.
Wear nail polish
Coat your nails with a nail paint to protect it from the spray tan. However, if you have manicured nails, then don't worry about it getting ruined because your nails will be cleaned later.
Think about your bathing suit
Some people hate tan lines and prefer to get spray tan without wearing anything. The spray tan can stain your fabric, and you may face difficulty in removing the marks. You can wear an old bathing suit to avoid staining on your new one.
Apply barrier cream
Your elbow, knees, and ankles may look pigmented and too dark after spray tanning. To avoid maximum absorption of the spray tan, do not forget to apply a barrier cream. Most of the salons will offer you barrier cream before starting the spray tanning process, so do not skip it.
Look for a discount deal
Full body tanning can be very costly. However, various salons will provide you with great discounts and deals on sites like Endless Sun Tanning. If you are doing it for the first time, then make sure you don't end up paying a huge amount.
Lastly, choose the right salon, which offers you the right tan for your skin tone. If you want a darker skin tone, then you can visit the salon the next day for a second coat.